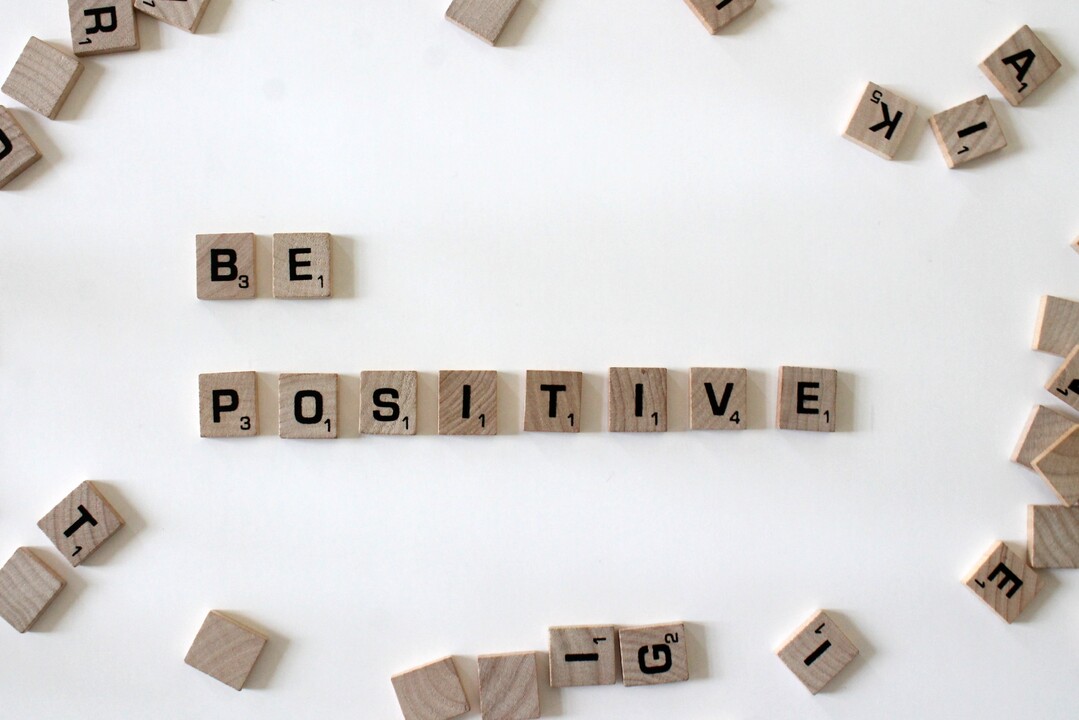 Let's take a second to allow this question to sink in! At this point, you are probably letting your thoughts wander trying to grasp what this article is about. Is it about body positivity or not? Let's take a look.
I got inspired to write about this topic through a recent encounter where someone shared with me the negative criticism she received for raising awareness about body positivity. The point of criticism was thin and far-fetched as she was basically not deemed worthy to talk about the topic because she had a slim and fit body.
The Universal Truth.
Now, this woman was wholeheartedly sharing how different her body looks from different angles and throughout different stages of the day. This was to showcase how even your own body will look different in different settings. Different poses, different lighting, and different times of the day.
This is the universal truth: You are ALL! All angles, all light settings, all perspectives. And ALL is beautiful & adorably perfect as it is. Let's not define ourselves by that one angle only, it would deny us the beauty of our complexity!
The Negative Part of Body Positivity.
Now, let's shift the focus to one of the main points I am trying to make with this article. When we talk about body positivity what do we really mean?
Do we mean feeling comfortable in our bodies without being dictated to what to look like by society? Is it promoting eating whatever we want to and feel like? Could it mean looking whatever way we want to look and moving away from toxic society stereotypes? Or, perhaps we mean deeming ourselves more suited to talk about the topic because of our own body size?
It All Starts With Your Thoughts.
I want to address this topic from a different angle than it's normally talked about because I don't wholeheartedly agree with the Body Positivity Movement as it is. Let me tell you WHY! Our entire life, our entire reality is created by our thoughts. So, defining body positivity by the way we see our bodies only technically disregards the multi-faceted complexity and can be a rather narrow-minded approach.
Instead of talking about Body Positivity with a focus on body images let's talk about it with a focus on our thoughts instead. And suddenly we realize that the body focus as such becomes quite obsolete because if our thoughts are healthy then whatever body as a product results from that can only be HEALTHY as it is!
Now, do I think that the way body positivity is being portrayed these days is truly built on this reasoning?
To be honest, I don't. Too often I see e.g. influencers promoting sweets companies and feeding into the global sugar addiction crisis while promoting the message of "loving oneself and eating whatever you want".
And I wholeheartedly agree with promoting associating a healthy body image with feeling comfortable with oneself in that way.
However, let me challenge you to the following: How healthy is it really to e.g. consume just any food? How positive is it really for you, your life, and your body's state to just uncontrollably do "whatever"?
Shouldn't the focus rather be on promoting healthy thoughts instead? What do I mean by that? I mean, changing your entire concept of Neuro Associations!
Healthy Neuro Associations over Body Positivity.
Let's get to the bottom of this. Learning about this concept will free anyone from this negative spiral.
From today on, start calling everything you consume your FUEL. This can obviously account for food, but also for the thoughts and external influences you expose yourself to. You are fueling your body/mind/soul.
I believe body positivity starts where respecting your body starts. And as an active practitioner of treating my body as a sacred temple, I truly feel the power of these strong neuro associations every day. It's become a way of life for me that is out of the question!
Now, fueling your body with nutritious fuel doesn't mean that e.g. snacks don't exist anymore but it changes your way of life in a way that your default state will be respecting your body to the extent that your main fuel is nutritious fuel and that your focus revolves around this concept of thinking.
Manifestation: Your Body Is A Product Of Your Thoughts.
And then the beautiful part manifests itself. Because once this is accomplished, whatever body results from this is going to be a product of you respecting and fueling your body. It will be out of the question whether that body type is deemed "beautiful" by society because of the definition of healthy and beautiful starts with YOU. And the body resulting from that can't be anything but PERFECT as it is! So, let's move away from the constant "focus-on-body-image" approach, and let's move towards a "focus-on-our-thoughts" approach…because our bodies are the product of the choices we make.
Let the future concept not be Body Positivity…but Choice Positivity!
Founder of The Lisa Zimmermann | Mental Health
————————————————
Watch "Neurohacking Your Life" Masterclass
3 | Talk to me personally during a FREE Discovery Call