Every Action of Habit...
...is Run By An Action of Thought
Together, we will identify these thoughts that you formed from learned experiences and interpretations of past events. Through the skillful use of relaxation techniques we can access the subconscious level where these interpretations are stored to get a thorough understanding of your blocks and limitations. With this clarity, we specifically focus on removing your old limiting beliefs while we also aim to install new positive beliefs and habits all within one session. We can thereby create rapid solution-focused results that are pin-pointed, profound and long-lasting.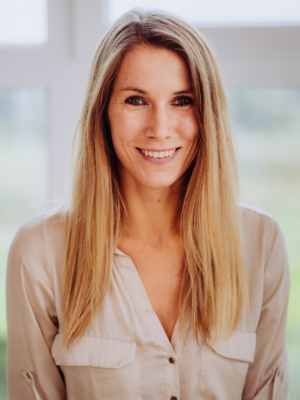 Fields & Areas RTT can have a positive influence on:
Anxiety & Depression
Sexual Performance Issues
Sleep Issues & Insomnia
Addictive Behavior
Stop Smoking & Drinking
Pain Relief
Fears & Phobias
Emotional Eating
Healthy Dieting
Immunsystem
Relationship Problems
Emotional Abuse
Confidence & Self-esteem
Toxic Relationships
Unexplained Infertility
Stress Management
Career & Existential Crisis
Money Blocks
Performance Improvement
Purpose & Abundance in Life
1. Discovery Call
Get in touch with me via E-mail or telephone to agree on a time for a 15 Min. complimentary Discovery Call or use the Calendar Tool to secure your slot. This gives us the chance to get to know each other and see how we can benefit from working with each other.
2. Booking
Once you decide that you want to invest in your personal well-being, we will finalize an official booking. You can either book your package with me directly on my Website, via E-Mail or during your call with me in person.
3. Work with Me
Congratulations! You officially had the courage to face your issues and finalized a booking with me. Your booking always includes a 30 min. Consultation Call, an official 1:1 session with me as well as a personalized recording and support throughout the duration of your package (21 Days, 2 months, 3-6 months) including a follow-up call.
I had a great session with Lisa ! She was so lovely and empathic, and she skillfully guided me to scenes in my life that made me understand how I developed certain beliefs that were not beneficial to me. It all made perfect sense. She used some very powerful tools to get these old beliefs out of my system and help me let go of my issues.

The session was really intense and fascinating at the same time. I could feel an immediate shift and I am still amazed how much negative stuff is stored deep in our subconscious. Thanks to Lisa I was able to overcome my deeply imbedded issues and free myself from my fear of exams and speaking in public. I can recommend working with Lisa with all my heart.

Since frequently listening to the recording my daughter has transformed and I see such a huge difference. Her anger is now compassion, she's smiling more, laughing more and we even had a girls day, it was just joyful like back when she was a little girl. Everything you're doing, she feels it. Thank you, thank you!

My initial problem was related to not being motivated to do sports or find time to exercise my body. During the session with Lisa I understood that past physical traumas I faced in my teenage years affected my 'sport life' today and kept holding me back. I listen to the audio almost every day and I immediately started doing some exercises at home and don't find it difficult anymore. Lisa helped me find the root cause of my problem and I truly recommend working with her.

My favorite part of working with Lisa was her authenticity and she provided me a wonderful platform to share feeling heard. The outcome of my session was exactly what I wish for to help me stay on track with doing what I love.