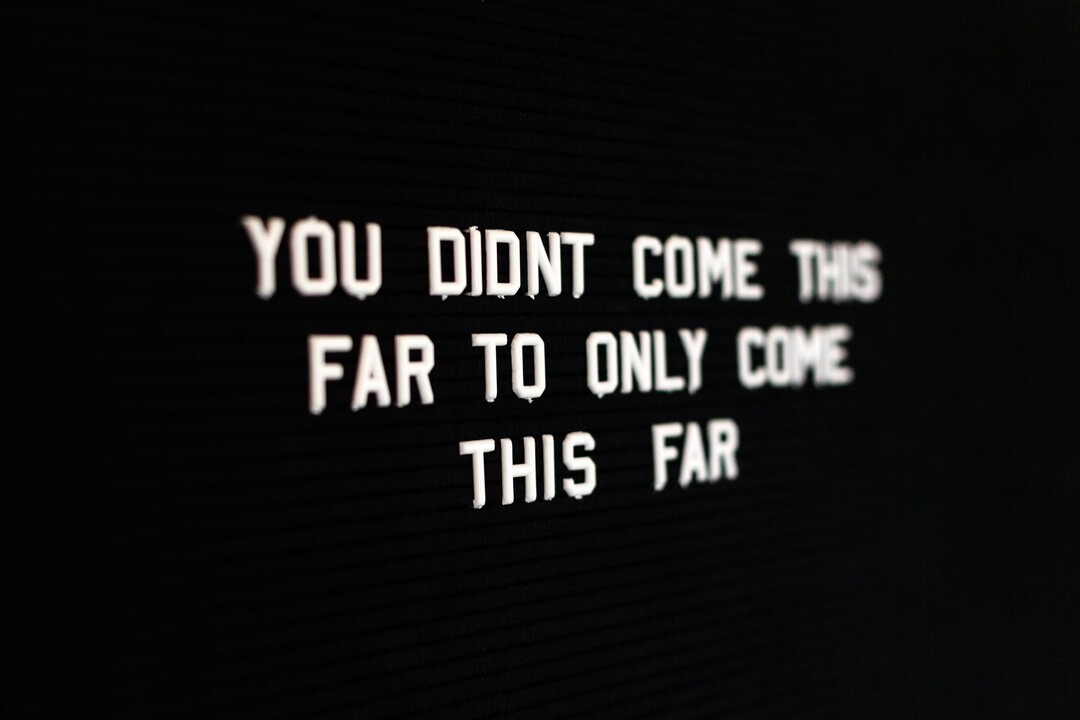 How much control do you have over your life? Was the decision you made yesterday truly your decision? Or, was it merely a product of external environmental factors and societal biases that have shaped your opinion and decision-making process?
Are You The Master Of Your Life?
Are you really the master of YOUR life? Or, are you just the product of people's assumptions around you?
John Bargh describes in his book Before You Know It the effect of societal stereotypes. In his reference, study results from a cultural experiment showed that the stereotypical thinking of "Girls not being good at math" strongly affected the math performance of girls as early as even before they started school.
This brought to the fore the question of – are you the master of your life, or is something else at play?
This is just one of many experiments that raise the question: How much of what we do and who we are is really who we are and how much is shaped through the expectations, stereotypes, and assumptions of society and the people around us?
It also raises the hypothesis: The more mastery we gain over our life the more we might be able to control these factors around us.
Mastery in 5 Areas of Life
Have you ever asked yourself the question – Are you the master of your own life?
An interesting aspect that Tony Robbins proposes in his book Awaken the Giant Within is the focus on 5 main areas in your life to attain mastery over your own life. These focus points range from Emotional, Physical, Relationship, and Financial Mastery to the Mastery of Time!
I want to use this basic concept as a framework for taking a deep dive into a variety of relevant aspects in connection with these 5 core aspects.
Emotional Mastery
The entire aspect of emotional mastery introduces the entire range and scope of managing your emotions properly. This begins with detecting your emotional states and starting to be able to acknowledge them without judgment.
This also includes proactively shaping your emotional states through Neuro-Associations and our linguistic choices can differ in their weight depending on whether we choose a negatively loaded language.
In response, we are given the opportunity to replace negatively loaded words with neutral word choices and positively associated terminology.
Physical Mastery
Experimental studies have shown that negative emotional states can have a negative impact on our physiology and physical health. Simultaneously, our emotional states cause an immediate physical reaction in our bodies and additional studies have shown that this effect can even be reversed.
While a happy thought causes a happy emotion and a physical response such as a smile, actively producing a physical state by giving ourselves the command to smile can in reverse cause an emotional response in the form of a happy emotion.
This effect proposes that we can attain immediate control over our emotions through learning to efficiently manage our physiology.
Relationship Mastery
How do you know that your relationships are satisfying for both participating parties? How do you monitor and measure the quality of your relationships? For a long time, this question had seemed mutually understood to me which is why it was especially intriguing when I started working with it.
My understanding of a successful business collaboration might be different from my business partner's understanding. The definition I have of a great friendship might be different from my friend's definition. My expectations for a loving partnership might be different from my partner's expectations.
Too often we miss the chance to actually communicate the most essential aspects that should be communicated in life. I've made it a continuous practice in my life to communicate transparently and simply ask: What does it take for you to perceive me as a great business partner/friend/partner?
And, also let my opposite part know what my understanding/definition/expectations are. Don't get lost in assumptions!
Financial Mastery
Financial Mastery starts with a healthy mindset. A financial scarcity mindset limits one's mind from pushing beyond one's own limitations. I truly adore the understanding of financial resources and money as energy.
A significant amount of people are strongly impacted by symptoms resulting from financial anxiety. This anxiety can be around not feeling worthy of earning the money they deserve and often this anxiety is linked with imposter thoughts of not feeling worthy to ask for money in return for services in the first place.
The analogy of thinking of money as energy helps to highlight the act of trading value. When I give the energy I not only deserve to receive energy back in return but also desperately need it for my inner balance and overall health.
De-demonizing the understanding of money as a financial resource is a powerful practice to nourish one's own relationship with money.
Time Mastery
Playing around with our understanding of time is a truly interesting practice. Think about the times when something didn't go as expected, such as your flight got delayed or you missed your bus, etc, now feel the moment inside your body again. If you're like most people you are right now re-experiencing this common feeling of anger, annoyance, and rage.
What if this conditioned response didn't have to be the response you'd default to the next time this happens? Whenever I have to wait longer at the doctor's practice I say "Great, I wanted to finish this chapter of my book anyways, and thankfully I have the time to do so now."
If my plane is delayed I think to myself "Great, I wasn't done watching the film I am so happy I can comfortably finish it."  Similarly whenever I miss the bus I say "Great, I wanted to respond to my friend anyway.
Let's use the 5 min. I've got to send her an audio message now." Turning away from the understanding of "having missed out" to "having gained something." sends a strong positive signal to your mind. This calms your entire stress response.
I often call this practice "Teaching oneself to have no Dead-Time in one's life". Use every opportunity you're given to get sth. done and consciously celebrate it for that!
Re-associate! Re-condition!
Associations are among the most powerful things in our lives that we can master. This means that just because a response is automated and conditioned doesn't mean it has to remain conditioned. We can re-automate and recondition our thinking and actions.
And now that you have some insight on this topic ask yourself again – Are you the master of your own life?
Founder of The Lisa Zimmermann | Mental Health
————————————————
Watch "Neurohacking Your Life" Masterclass
3 | Talk to me personally when you book a FREE Discovery Call